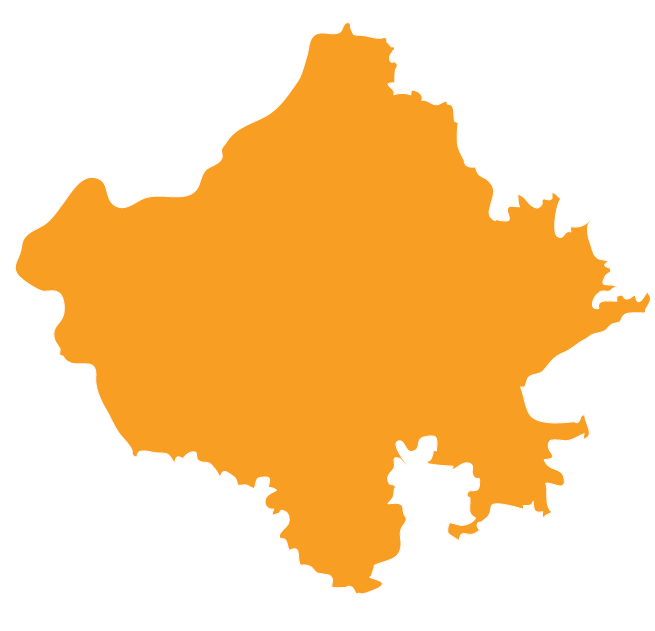 General Information
Rajasthan's economy has undergone considerable transformation in the recent past in terms of growing manufacturing and service sectors, with agriculture (including livestock) today providing for around 25 percent of the state's GDP. However, the state's economic transformation notwithstanding, some 5.4 million households continue to be engaged in farming (of which roughly half are small or marginal farmers) and over 60 percent of the state's population depend on (often, low productivity) agriculture for their livelihood.
Physio-graphically, the state can be divided into 4 major regions, namely –
The Western desert with barren hills, rocky plains and sandy plains;
The Aravalli hills running south-west to north-east starting from Gujarat and ending in Delhi;
The Eastern plains with rich alluvial soils; and
The South-Eastern plateau.
Based on its climatic conditions, soil types and crops, Rajasthan has been divided into ten agro-climatic zones. Rajasthan's diverse agro-climatic conditions endows cultivation of a variety of crops. The state is the largest producer of guar and seed spices like coriander, cumin, fenugreek, fennel, etc.
The State's Agricultural Produce Market Committee (APMC) Act has been amended in lines with the model act suggested by the Union Government. Provisions have been made for contract farming, direct purchase outside the market yards, unified license etc. Further, Rajasthan is one of those few states, which has done away with Mandi Fees on perishable items like fruits and vegetables. The state has 136 Krishi Upaz Mandi Samitis (KUMS) and 310 market sub yards for trade of agriculture commodities.