Dr. Sudhanshu
Secretary Agricultural and Processed Food Products Export development Authority (APEDA)
Ministry of Commerce & Industries
Government of India
Module 1 – India's Agri-Food Trade Policies and Export Incentives
Dr Sudhanshu is currently Working as Secretary, APEDA posted at APEDA head quarter. He holds a PhD in Commerce & Postgraduate in Business Administration and Computer Applications. He has a rich experience of more than 30 years in Agri sector. Looked export promotion of Fresh Horticulture produce and Processed food products, Livestock products, IT activities of the organisation, Traceability projects. He has received National Award (Gold) for E-Governance in the year 2008 and has been part of Trade delegations visit and promotional activity organised in various countries.
Collectively presented by 4 international Instructors
Module 2 European Union Agri -Food Trade Policies and Import Regulations
Maud Feuillet, European Commission, Directorate-General Agriculture and Rural Development, AGRI.G3–Asia and Australasia, International Relations Assistant, Desk Officer for India ("Farm-to-Fork-Strategy – what does this mean for imports from India").
Diana Quiliquini, European Commission, Directorate-General for Health and Food Safety, Directorate G, Crisis preparedness in food, animals and plants, Import Controls ("EU regulations on the imports of food from third countries – Focus on Indian fruits, vegetables, and spices").
 Iain Lucey, GLOBALG.A.P. Academy ("Certification requirements for fruits, vegetables and spices – focus on GLOBALG-A.P").
Asha Gautam, Vice President, Resources4life – Food & Agriculture-UK I & Spain, TUV UK LTD, TUV NORD GROUP ("Certification requirements for fruits, vegetables and spices – focus on IFS and BRC").
Dr. Parashram Patil
Agricultural and Natural Resources Economist
Module 3 – Product and Market Identification for Exports
Dr. Parashram Patil is an agricultural and natural resources economist. He is a well-known international expert in the field of agriculture and natural resources economics. He has earned Doctorate from Shivaji University, Kolhapur, (Agro based Industry of India) and Post Doctorate from Savitribhai Phule University, Pune (Natural Resources Accounting). He is NMML Fellow. He is also working as consultant/expert at various international organizations like United Nations, Asian Development Bank and Government of India etc. His research centers around issues related to agriculture and food security, agri-trade and agri-value chains, crop insurance, subsidies, sustainability and poverty alleviation, forest accounting, climate change and climate finance.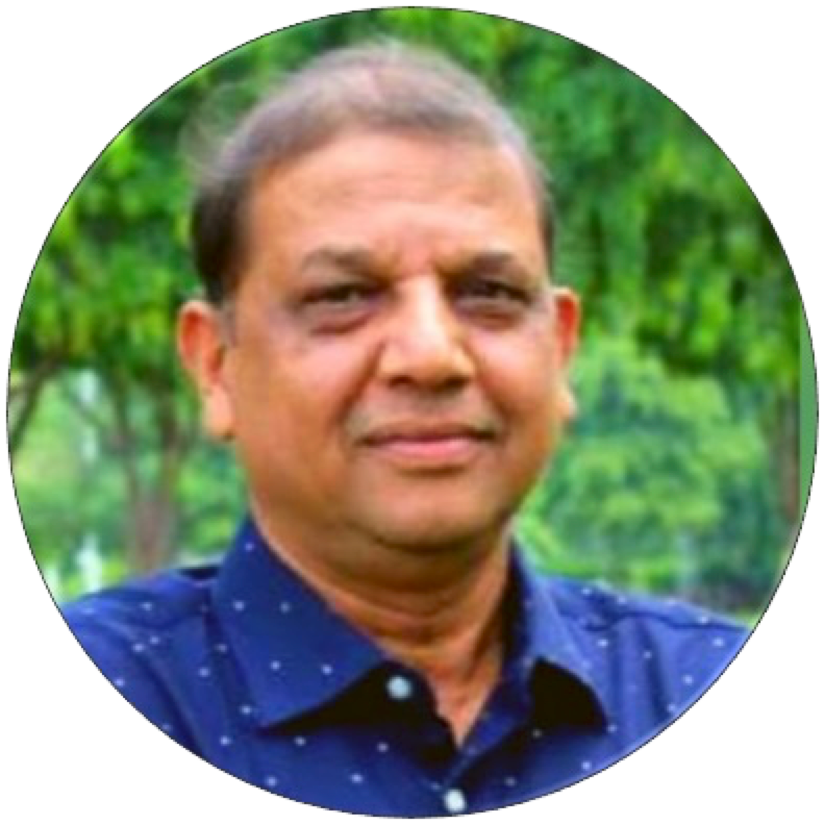 Dr. Ramesh Mittal,
Director,
CCS National Institute of Agricultural Marketing (CCS NIAM)
(An Organization under Ministry of Agriculture & Farmers Welfare, GoI)

Module 4 – International Marketing Management
Dr. Ramesh Mittal has worked almost thirty years at national & international level in various organizations i.e. private sector, company, semi govt., government, institutions as an executive, trainer, faculty, researcher, consultant, motivator, counsellor, educationist, & strategist. He has Joined NIAM as Deputy Director in 2005 with a Job Profile of Research, Consultancy, Educational and Training. He was also associated with many projects i.e. with USAID, USDA, Michigan State University, Word Bank, ADB, Multi State Agricultural Competitiveness Project etc. His area of Specialisation is Marketing, HR, Finance, Entrepreneurship and Strategic Management and Agricultural Marketing. He has also written more than hundred research papers/articles and write-ups in various newspapers and Journals. He has contributed in five research projects and organised more than two hundred training programmes, his Contribution as an author of four books namely International Marketing (Three Editions), Consumer Behaviour, Service Marketing, E.tailing and Retailing.
Dr Raosaheb Mohite
Consultant Agri-Value Chains/ Food Processing/ Post-Harvest Management.

Module 5 –Trade Operations and Documentations
Dr Raosaheb Mohite is a Doctorate in Food Technology from the Institute of Food Science and Technology of the College of Agriculture and Life Sciences (CALS), Cornell U., Ithaca, NY, USA. He has an Undergraduate and a Master's degree with specialization in Industrial Processing Technology from the College of Fisheries, Mangalore, University of Agricultural Sciences, Bangalore, India. In summary Dr Mohite has long years of experience working in food processing, agro processing, agriculture, horticulture, aquaculture, fisheries, livestock, spices and medicinal and aromatic plants and protected cultivation areas. He is working as a Subject Matter Expert & Key Speaker Export Promotion Training Programme – for stakeholders under One District One Product – across India.
Shri Vijay Bansal
Director SPIRE LOGISTICS INDIA PVT LTD.

Module 6 – Agri-Trade Logistics and Customs Regulation
Shir Vijay Bansal holds a MA in Economics from Delhi School of Economics and an MBA from Symbiosis Institute Of International Business. He has been a gust faculty member for more than 15 years for premier institutions like IIFT, IILM & AMITY INTERNATIONAL. He has vast experience in agri-trade logistics and authored a book Fundamental of Indian Logistics, New Delhi, by New Age International Pvt Ltd. His professional engagements are Customs Consultant with FICCI & CII SME Customers, writing articles on recent changes in Indian Customs in daily newspaper "EXIM", update custom procedure in Air Cargo Manual, published on Monthly basis, guest speaker at Indian Inspection Agency & Logistics Forum of Expats (planning to enter India), Guest Speaker at INBA (India Netherlands Business Association) and Kotra (Korea Trade Investment Promotion Agency) and a Consultant to Indian High Commission for movement of their goods from India to their offices in Dhaka.
Dr. Asheesh Pandey
Professor Finance & Head Management Development (MDP) Division,
Indian Institute of Foreign Trade, New Delhi

Module 7 – International Trade and Finance
Dr. Asheesh Pandey has more than 20 years of teaching and professional experience in various capacities in companies like Q2A Solutions, ebookers Technovate, Planman Financial and and institutes like FIIB, Jaipuria Institute of Management, Master of Finance Control (MFC) D.U., Great lakes, IIFT, IILM etc. he is the Editorial Board Member of Journal of Global Economy, Trade and International Business and Finance and Market Journal published by University Science Publication, Singapore and reviewer Board Member reputed international journals (including ABDC listed) like IIMB Management Review (Elsevier), Afro Asian Journal of Finance and Accounting (Inderscience), International Business Research, African Journal of Business management, FIIB Business Review (FBR). He has held administrative positions like that of Area Chair, Research Chairperson, Program Director, Editor of Journal, International Management Conference Chair, NBA Co-chair etc. in various business schools. He has published over 50 (of which 30 are either published or under review in ABDC/SCOPOUS/Web of Science) articles in refereed International and National Journals including journals in the ABDC list with Publishers like Francis and Taylor, Wiley, Emerald, Elsevier, Springer, and Sage.